Mekhi Stevenson , a South Florida teen who left his mark on the football field and in the classroom, received a solemn farewell over the weekend.
Hundreds of family members, friends, classmates and mentors filled the pews at Opa-locka's New Birth Baptist Church to remember the life of the 17-year-old that was taken too soon.
Members of the North Miami Senior High School football team also showed up in droves to pay their final respects.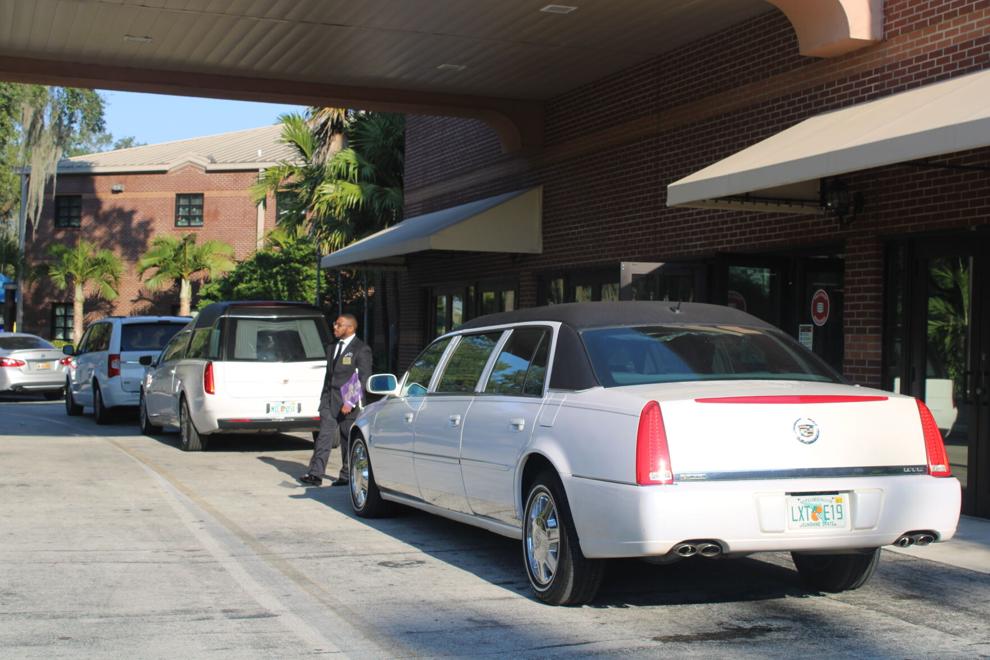 From a Sports Illustrated-themed funeral program to attendees dressed in North Miami Senior High School's colors, the funeral service Stevenson's his true passion – football.
Tributes have poured in for the late athlete since a 15-year-old unintentionally shot him in his own home Nov. 29. The shooter was charged with manslaughter and remains behind bars for the time being.
"I couldn't do anything but cry," said Anthony Rozier, the team's wide receiver, ahead of the funeral. "That was my quarterback and big brother. He would always give me advice on how to be a good kid and do well in school."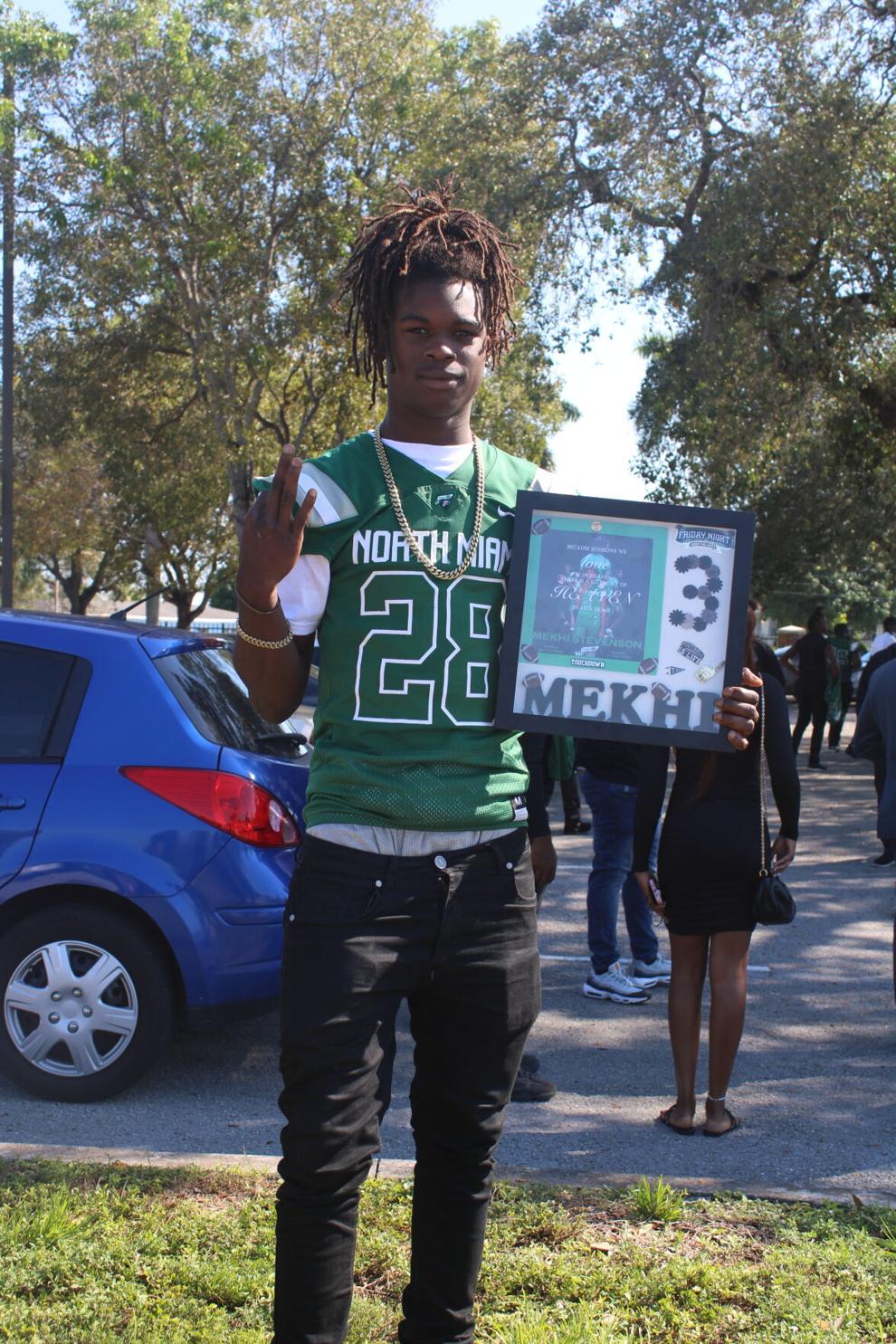 Though Stevenson was on the North Miami football team for only a year, his impact on the team was undeniable, helping to take the Pioneers to the playoffs earlier this year.
Baltimore Ravens quarterback Lamar Jackson, Stevenson's favorite basketball player, said he would be keeping the family in his prayers.
Stevenson was a son, brother, uncle and nephew. He was the second to last of Sonya Stevenson's eight children.
When he was not dancing or cracking jokes, he was working on becoming one of the greatest football players who ever lived.
Stevenson's football journey began as a linebacker for a local youth football league. He was far less interested in committing to a position than in perfecting his craft. His charisma and skilled throws later drew him to the quarterback position, a role he fulfilled for the Hallandale Optimist Chargers.
He quickly gained recognition and was encouraged to play for Miami International Academy and North Miami Senior High School.
"That just represents who Mekhi is," said the school's head coach, Gerald Cox, on Saturday. "The smile, the dancing … we have to remember the good things. We're here because of an unfortunate incident but remember him for who he [was]."
Cox joked about how his star quarterback would only eat rice and chicken as his pregame meal while other players settled for whatever was available to them.
"I told him 'Man, you gotta be on time to the weight room … study hall … you gotta be on time,'" he continued. "And he would say 'Coach, I don't even go to school here.' And I said, 'I don't care, you have to figure it out.' So he did, and he didn't miss a practice."
The entire football team, dressed in their respective jerseys, then stood up for one final chant and tribute to Mekhi Stevenson.
"All in for Khi," they shouted while holding up three fingers to represent their teammate's jersey number.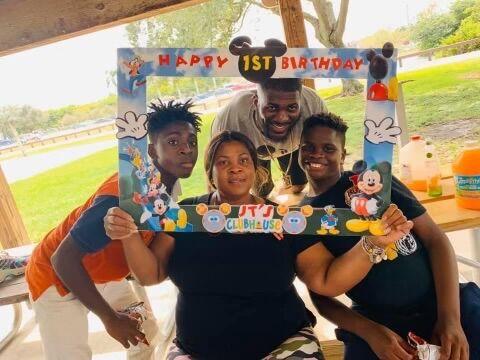 "Now, he's on a bigger and better team and he's playing for a better coach than I can ever be," said Cox, eyeing the casket decorated with footballs and Stevenson's pictures.
"It hurt us deeply that we couldn't protect you when you needed us the most," read a letter from Priscilla Williams, Stevenson's older sister who couldn't attend the funeral because of her incarceration. "You will forever live in our hearts. We were proud of the man that you were becoming! Life cheated you and it's not fair."
The open casket ceremony, where Stevenson lay with a sequined blazer that matched his brothers' and a signed football tucked beside him, was too much for loved ones to bear as many grew emotional and had to be comforted by others.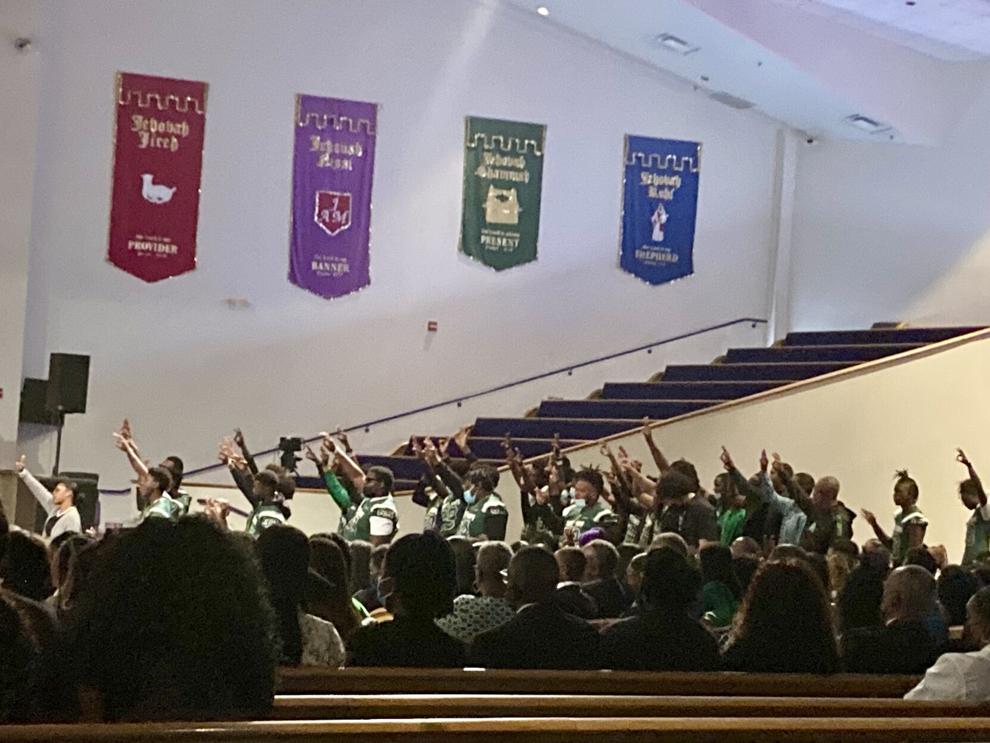 A video tribute showing Stevenson's early moments and highlighting important football and personal milestones added a heartbreaking sense of pathos and regret over what could have been to the somber mood.
Miami singer Ronnie Vop delivered heartfelt renditions of William Murphy's "You Are My Strength," and Faith Evans and Sean Combs' "I'll be Missing You," followed by the well-known hymn "When We All Get to Heaven."
"I have so many memories of Mekhi," said Tayloria Daniels, Stevenson's fifth-grade teacher. "He was compassionate. His thoughtfulness was exuded through his acts of service. He thought so highly of me that he gathered his peers and planned my baby shower.
"Nothing was ever too much. Whatever myself and Ms. Rogers asked him to do, consider it done."
Daniels reflected on the many times Stevenson returned to visit her and her other colleagues, always offering to assist them in whatever capacity possible.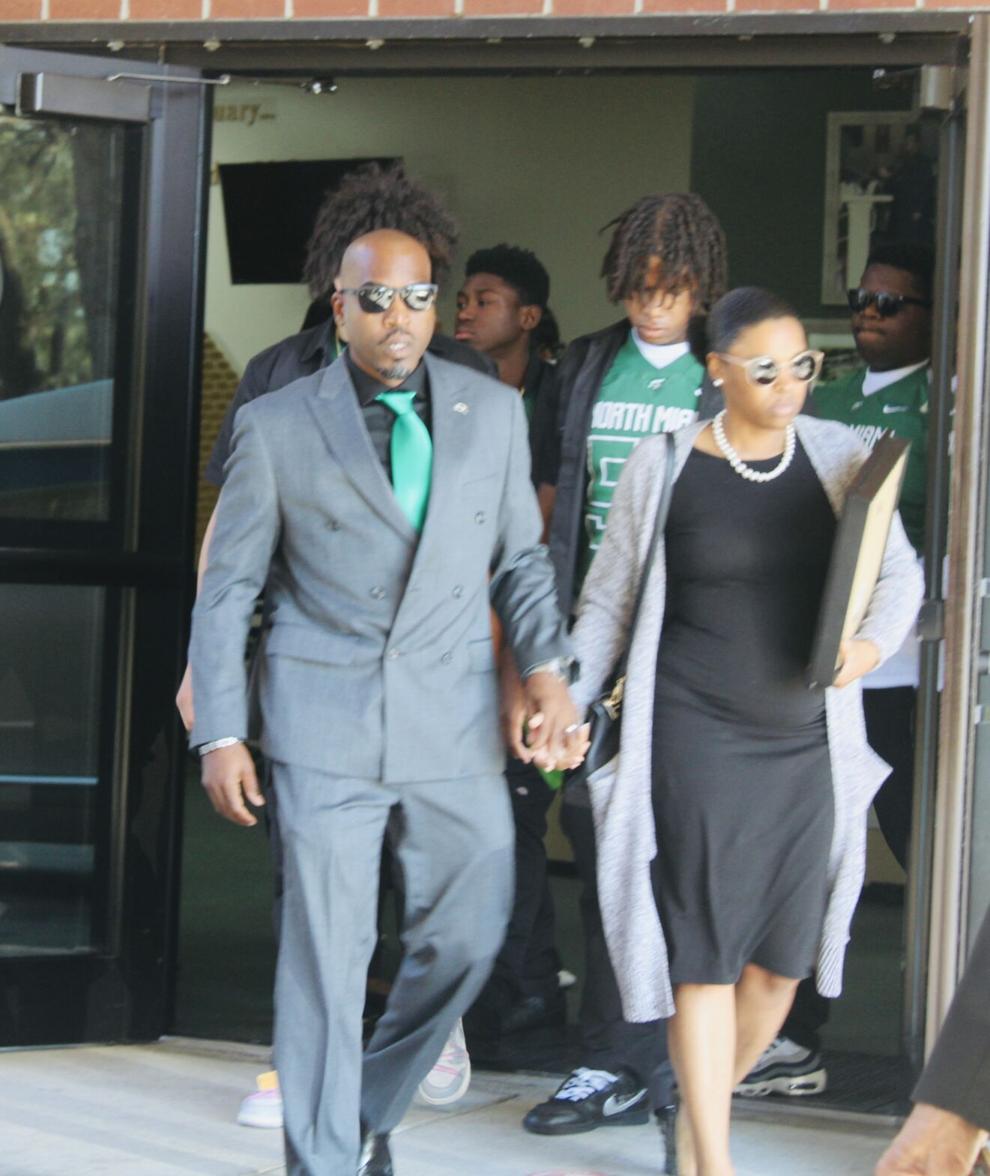 "He was a kid who accepted responsibility," she said. "When he disappointed Ms. Rogers or myself, he made it his business to redeem himself and we admired him for that.
"Although I was his teacher, he taught me as well. He taught me to lighten up in the classroom with his famous words 'Come on, Ms. Daniels.' He had a big heart and contagious smile."
Stevenson's older brother, Anthon Samuel, who from the age of 6 begged their mother for a little brother, shared an original poem from Stevenson's perspective.
"'I was supposed to be something, I was gonna make it," said Samuel. "Did you see my tape? I was destined for greatness. This wasn't supposed to be my fate. Next year I was ready to take my team to State. I was gonna' go to the NFL and eventfully be great. Why me?"
Before Stevenson was born, Samuel was the only boy in the family, with five sisters.
"When Mekhi came home, everything changed. That was my little brother and I loved him dearly," said Samuel, who inspired Stevenson to pursue football. "This is not easy, and it won't get any easier."
"I wish I could trade places with [him] instead," said Williams of her lost brother.
Stevenson leaves behind his parents, two brothers, five sisters and a host of uncles, aunties, nieces and nephews.