Black and brown high school students at the Dillard Center for the Arts dance company push the boundaries of traditional ballet with their annual rendition of "The Chocolate Nutcracker." A representative twist on the Christmas classic, the ballet will this year be performed Friday through Sunday, Dec. 16-18.
Audiences will see elements of the historical interpretation of the original ballet, with toys and the nutcracker coming to life at night to battle an army of mice. But this version also incorporates modern and other contemporary dance forms and a cast of color.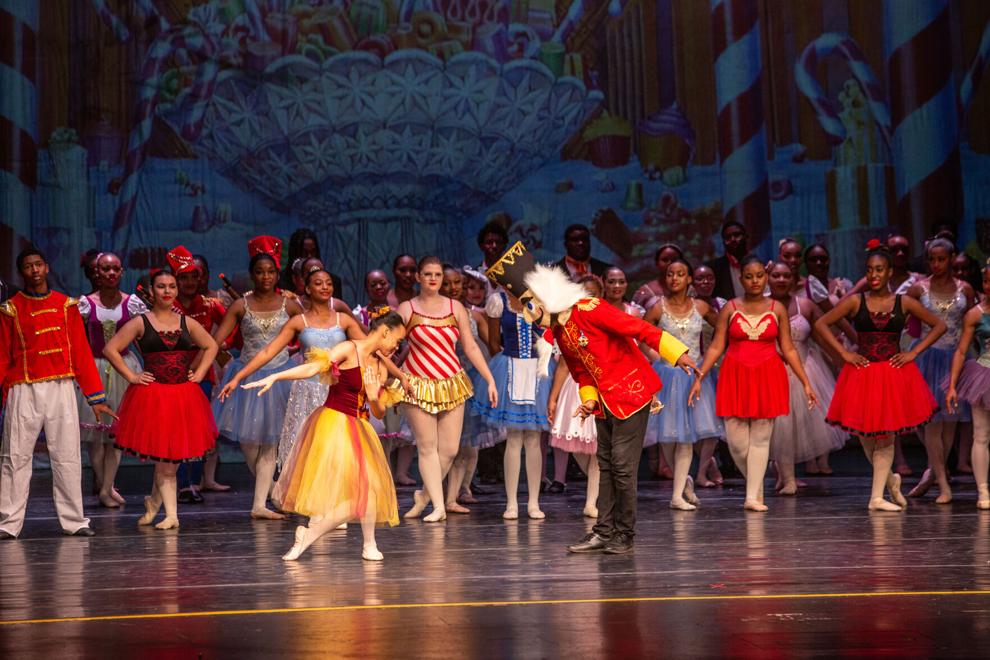 "The kids are excited to tell the story. We're all excited," said Alina Guerrero-Peña, director and choreographer of "The Chocolate Nutcracker." "I told my students that the moment the lights go down and the curtain comes up, my part is done and it's all up to you guys."
Guerrero-Peña's dance background spans 28 years – including time with the Florida International Dance Company – during which she honed her artistry but often performed without pay. To make a living, she made the decision to work behind the scenes preparing dancers for the stage as an alternative to pursuing her own passion for dance through performance.
After nine years with Dillard High School, Guerrero-Peña started producing "The Chocolate Nutcracker" five years ago, after the school's annual presentation of "The Little Match Girl" at its holiday showcase failed to resonate with audiences. Viewers just weren't as familiar with the Hans Christian Anderson tale and thus didn't feel its connection to the holiday spirit, she says, so changes had to be made.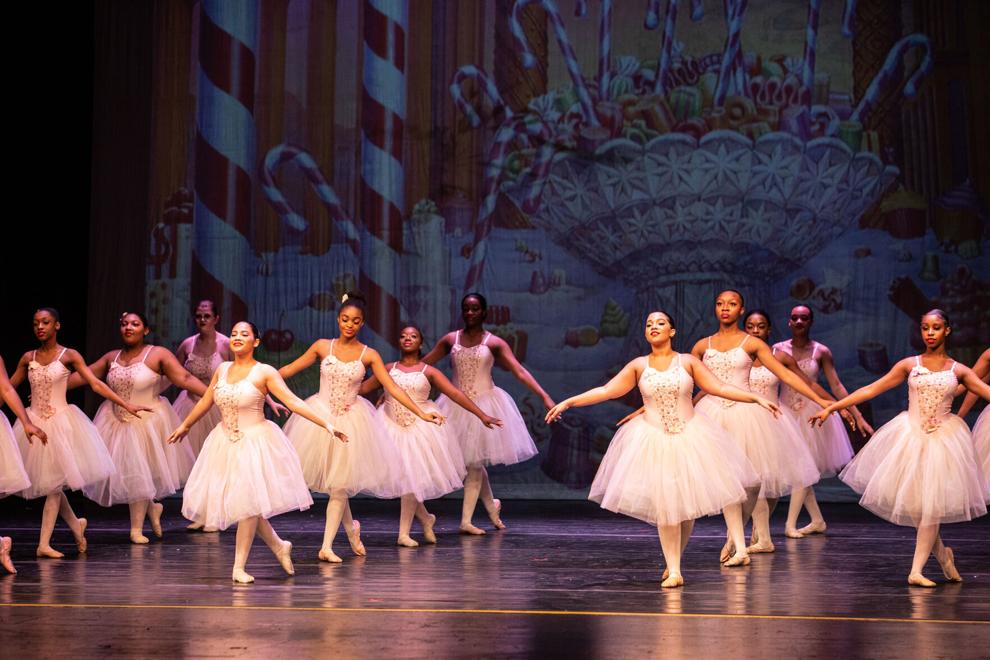 It was the right approach to take. Attendance for the holiday showcase has increased by 60% to 70% since "The Chocolate Nutcracker" made its debut, and the piece continues to evolve and mature year after year. The show took an in-person break in 2020 due to the pandemic, but like so many live performances, "The Chocolate Nutcracker" went virtual as Dillard broadcast previous shows online.
The student dancers demonstrate varied dancing styles that add more depth to the traditional ballet performances of the classic tale, drawing in newer audiences and enticing older ones to return.
"Not everyone may like ballet or understand (it) necessarily, so we have to add a twist," said Guerrero-Peña. "I've edited the story to demonstrate our technique. It really is a phenomenal piece, it just has magic to it. You feel it when you see the students perform."
The different styles incorporated into the show highlight the strengths and talents of the student dancers, who must audition to join the cast, though some come with little to no training in formal dance – particularly ballet – due to financial issues or lack of opportunity.
Aside from students coming from Parkway Middle School of the Arts, other students start from scratch. Guerrero-Peña and her colleagues work to fuel students' passion for the performance with the resources Dillard offers.
"The Chocolate Nutcracker" uniquely ensures accessibility and diversity to students who may not have been exposed to ballet, and prepares students for the next level of their professional careers. Ballet offers an especially disciplined foundation for dance, according to Guerrero-Peña, that students can carry with them not only in other dance genres but as lessons they carry throughout life.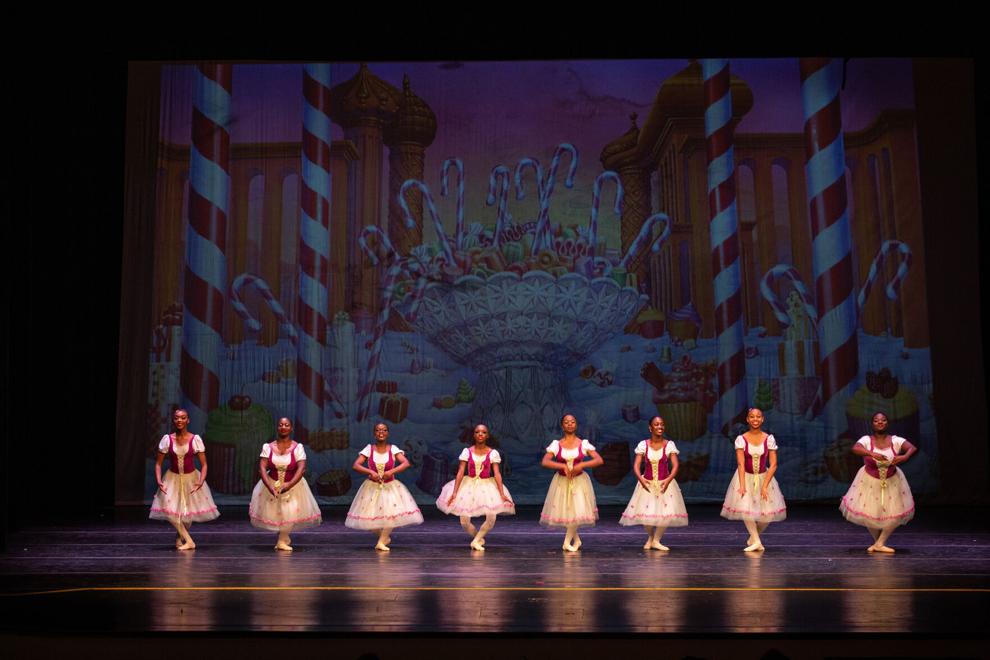 "Very often, I'm introducing many of the students to classical ballet for the first time," said Guerrero-Peña. "I think that once they give it a little bit of a chance, they can grow to love it, even if it isn't their preferred dance form. It's always an honor that I have this kind of mission to introduce kids to classical arts, like ballet. It's my challenge, but I think that a good teacher can get a student to like anything."
The revamped performance – with primarily Black and brown dancers in an industry known to often relegate them to secondary characters or props – is a celebration of diversity. Dillard and Guerrero-Peña push students to excel in an ever-changing ballet world that prioritizes white dancers to recognize and realize their ability to tell a story through dance.
"It's important to let us show the world that Black and brown dancers in the past have been marginalized, so I think our audiences may not expect to see a cast like ours. They might expect our dancers to be doing something else," said Guerrero-Peña. "It's important to me to show the audience that every dancer can do classical ballet, and do these beautiful stories that weren't easy to do in the past."
If you go
"The Chocolate Nutcracker"
Friday, Dec. 16: 7:30 p.m.
Saturday, Dec. 17: 7:30 p.m.
Sunday, Dec. 18: 4 p.m.
Dillard Center for the Arts
2501 NW 11th St.
Fort Lauderdale, FL 33311
Tickets range from $15 for adults and $10 for children and students with identification; purchase online at DillardHS.com/showtime or by calling 754.322.0838.